I'm one row and the bind-off away from finishing the Springtime Bandit shawl. (If I can get it blocked tomorrow it'll be done just in time to take with me on Monday for a week in Vancouver. My only setback over the last couple weeks, other than time to sit with it, was ripping back to the lifeline and adding another body repeat when I realized the yarn amount could handle it.)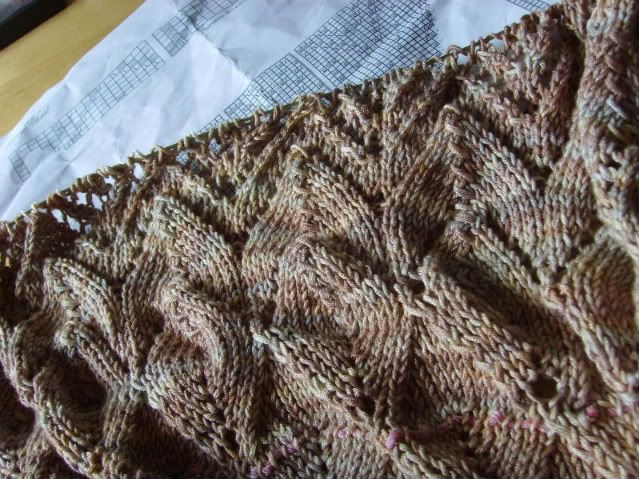 Just one more row. The longest row. The slowest row. The bind-off that takes forever. I just don't know how I'm going to push forward without something to help. Now, here, in Southern Ontario, in late June, at the height of strawberry season.
Smack, smack. Don't wait up!